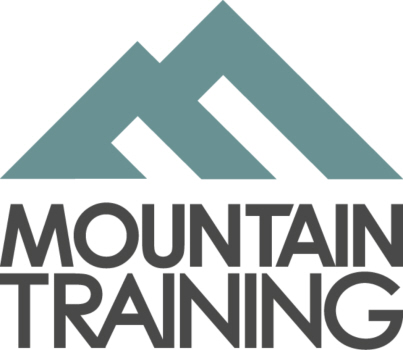 Climb365 has been a registered provider of Mountain Training courses since 2006.
We provide the Mountain Leader, Rock Climbing Instructor and the recently introduced Rock Climbing Development Instructor training and assessment courses.
In addition, Stuart works as one of a small team of regional moderators, quality-assuring and providing advice and support to other providers of Mountain Training courses.
Whilst moderating, Stuart meets a vast number of experienced providers and course directors, sharing up to date information and best practice.  Our courses reflect this level of experience, being rich in content, current best practice and are professionally delivered.
Mountain Leader & Rock Climbing Instructor refresher days
Mountain Leader & Rock Climbing Instructor
refresher days
Tailored Mountain Leader & Rock Climbing Instructor refresher days coaching courses to meet your requirements.
You may have done your training a long time ago and are looking to get up to date info and input.
Or you maybe have been deferred and want to get some further training before going for reassessment.
We will spend the time focusing on what's best for you.
We are a current Mountain Leader & Rock Climbing Instructor provider running many courses each year. We are really up to date with current best practice and will be able to answer all your related questions.
Please give us a call to chat through your experience and we will help you decide what's best for you.
For Mountain Leader candidates, we often end up doing night navigation on these courses as we realise how important this is to you.
We can talk through the areas of your knowledge and skills.
We want to focus on the syllabus areas that you most need coaching on. These are usually very varied and we find ourselves having lots of discussion and practice.
We aim to enable you to move your skills forward and make you aware of the process of improving, giving you not only great improvement on your personal skills but also the ability to improve others as you gain the awards and start working with real groups.
We can arrange Mountain Leader & Rock Climbing Instructor refresher for any day that suits you.
Mountain Leader refreshers that require night navigation often run from later in the day depending on the time of year. If you need night navigation for your Mountain Leader refresher we often start your day a few hrs before it goes dark.
Mountain Leader & Rock Climbing Instructor refresher tailored days cost:
1:1 ratio £210 per day
1:2 ratio £230 per day
1:3 ratio £250 per day
We do NOT charge a premium for night navigation training.  But it's always better not to do this in June!
You can simply book online and fill in the booking form all in one go.
We use world pay to make things safe and as easy as possible for you.
Once you have booked online, you will receive a confirmation email for your booking with all the arrangements for your activity.
If you are wanting to book an activity which starts within 48 hours of the booking date, please call us so that we can process your booking on the phone. This will ensure you don't miss out and can have a great time on the activity.
If you would like to email or chat please don't hesitate to get in touch.
[/fusion_builder_column_inner][/fusion_builder_row_inner]