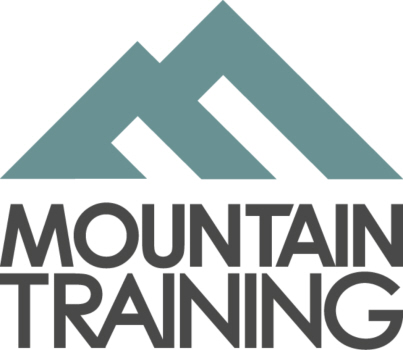 Climb365 has been a registered provider of Mountain Training courses since 2006.
We provide the Mountain Leader, Rock Climbing Instructor and the recently introduced Rock Climbing Development Instructor training and assessment courses.
In addition, Stuart works as one of a small team of regional moderators, quality-assuring and providing advice and support to other providers of Mountain Training courses.
Whilst moderating, Stuart meets a vast number of experienced providers and course directors, sharing up to date information and best practice.  Our courses reflect this level of experience, being rich in content, current best practice and are professionally delivered.
Mountain Leader & Rock Climbing Instructor reassessments
Mountain Leader & Rock Climbing Instructor reassessment
We will reassess you for the areas that are highlighted on your deferral page. These are usually quite specific areas.
We know how having been deferred on your original assessment can knock your confidence.  We try and make your time with us as good as possible.  Our aim is to see the best of you and look to see your true abilities behind the nerves.
We will endeavor to help you relax and give you the best opportunity to show us that you have reached the standard for the qualification.
We are based in the Lakes and we will meet you and chose a venue that will be suitable for the weather and the areas of the syllabus that you wish to cover.
Please call us to chat through your Moutain Leader & Rock Climbing Instructor reassessment.
Do you feel that you might be ready for reassessment but want further training?
Please call us or see our NGB coaching page for more info.
We can arrange your reassessment for any day that suits you. Rock Climbing Instructor reassessments are always in the daytime.
Mountain Leader reassessments that require night navigation often run from later in the day depending on the time of year. If you need night navigation for your reassessment we often start your Moutain Leader reassessment about 2 hrs before it goes dark.
Prices are:
1:1 £225 per reassessment
To book online
We use world pay to make things safe and as easy as possible for you.
Once you have booked online, you will receive a confirmation email for your booking with all the arrangements for your activity.
If you would like to email or chat please don't hesitate to get in touch.
Should you need to contact Mountain Training, they can be contacted on 01690 720314 or go to their website www.mountain-training.org