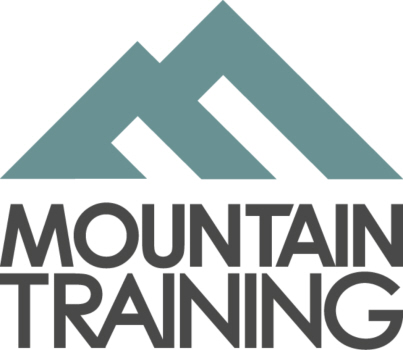 Climb365 has been a registered provider of Mountain Training courses since 2006.
We provide the Mountain Leader, Rock Climbing Instructor and the recently introduced Rock Climbing Development Instructor training and assessment courses.
In addition, Stuart works as one of a small team of regional moderators, quality-assuring and providing advice and support to other providers of Mountain Training courses.
Whilst moderating, Stuart meets a vast number of experienced providers and course directors, sharing up to date information and best practice.  Our courses reflect this level of experience, being rich in content, current best practice and are professionally delivered.
Mountain Leader assessment course
The Mountain Leader scheme is designed for people who want to lead groups in the mountains, hills and moorlands of the UK and Ireland. If you love being out in the mountains and want to share your enthusiasm with others, become a Mountain Leader and you'll never look back.
Candidate requirements
Before you book onto a Mountain Leader assessment, make sure you have done the following:
Have attended a Mountain Leader training course (or have been granted an exemption)
Be familiar with the syllabus.
Have completed and logged a minimum of 40 Quality Mountain Days in at least three different upland areas.
Eight nights camping, four of which must be wild camping. Please see the scheme handbook for a wild camping definition.
Hold a current first aid certificate, minimum 16 hours and relevant to the work of a Mountain Leader.
What is a Quality Mountain Day (QMD)?
For the purpose of the Mountain Leader scheme, 'mountainous country' may be defined as wild country which may contain unavoidable steep and rocky ground where walkers are dependent upon themselves for immediate help. In the United Kingdom and Ireland mountainous country includes:
• Snowdonia • Brecon Beacons • Lake District • Mountains of Mourne • Scottish Highlands • Galloway Hills • Cork & Kerry Mountains • Galway & Mayo Mountains • Donegal Mountains • Dublin & Wicklow Mountains.
Helpful Mountain Leader links
Mountain Leader frequently asked questions
Potential outcomes
Following the assessment, the course director will complete a course report on CMS which will record one of three possible results:
Pass: awarded where the candidate has demonstrated appropriate knowledge and application of the course syllabus and has shown the necessary experience and attributes of mountain leadership.
Defer: awarded where the candidate has generally performed well and has shown the necessary experience and attributes, but where complete proficiency has not been attained in certain aspects of the syllabus or where a lack of experience has been identified.
Fail: awarded where the candidate's performance has been generally weak, or the necessary experience and attributes have not been shown. A complete assessment course will need to be subsequently attended.
Support for people with additional needs
Mountain Training is committed to ensuring that everyone has equal opportunity to attend our courses.
Leadership qualifications are equally open to all who can demonstrate their competency outlined in the scheme syllabus.
Please follow this link to read more info: https://www.mountain-training.org/help/resources/support-for-people-with-additional-needs
Mountain Leader assessment course
Why do your Mountain Leader assessment course with Climb365
We base our courses in the heart of the Lake District fells and aim to spend as much time as possible on the mountains rather than in a classroom.
We see the assessment process as a continuous one where there is scope for learning and readjustment of ideas while being assessed.
We aim to give you as many opportunities as possible to showcase your skills and believe strongly in leaving space within the assessment process to show improvement in skill level. We hope that you will leave the assessment having improved your mountain leadership skills and having learnt and built upon your skills.
All our staff are highly qualified (Winter Mountaineering and Climbing Instructor or Mountaineering and Climbing Instructor) and have many years' experience in Mountain Leader courses as well as working with groups of young people in the outdoors.
The course will cover the syllabus of the Mountain Leader scheme and is Mountain Training recognised and approved.
We run our Mountain Leader assessment course with a 3-day, a 2-night expedition.
There will be practical, discussion-based or lecture sessions in the evenings and we shall review the home paper which you will have completed before attending the course.
The courses will start at 9.00 a.m on the first day and finish at tea time (around 4 pm) on the last day.
We run our courses non-residential. We find this way we can meet candidates at the venues and get onto the hill with a minimum of fuss.
Mountain Leader assessment programme
Day 1
Meet at 9.00 am home paper and first-aid certificate.
Assessment of basic navigation and group leadership skills.
Evening: a review of the home paper.
Day 2
Security on steep ground.
Assessment of route choice over steep ground, party management, emergency rope use techniques and group leadership skills.
Emergency first aid scenarios.
Day 3
3-day 2-night expedition using 1:25000, 1:50000 and sometimes 1:40000 maps.
Day and night navigation.
We aim to assess: use of compass and bearings, timing and pacing to estimate distance covered, contour interpretation, navigation techniques, poor/night visibility navigation, camp craft, first aid emergency scenarios, group leadership, steep ground route choice and party management.
Day 4
Expedition continued.
Day and night navigation covering all or some of the aspects above.
Day 5
We aim to be back off the mountains by lunchtime.
Individual debriefs and the final result.
Notes
We hope to be finished by 3 pm at the end of the course.
2020
Monday 30th November to Friday 4th December
2021
Monday 5th to Friday 9th April
Monday 31st May to Friday 4th June
Monday 12th to Friday 16th July
Monday 25th to Friday 29th October
Monday 29th November to Friday 3rd December
If you have a group of 4 people we can put on an assessment anytime for you, just get in touch.
Total course cost is £400 for the 5-day course
Wednesday and Thursday eve we are out wild camping on the Three-day, two-night expedition.
You can simply book online and fill in the booking form all in one go.
We use world pay to make things safe and as easy as possible for you.
Once you have booked online, you will receive a confirmation email for your booking with all the arrangements for your activity.
If you would like to email or chat please don't hesitate to get in touch.
Dear Stuart
Just a quick email to thank you very much for the Mountain Leader course this week. I thought the course was really excellent. Very well run in an enthusiastic, friendly and inclusive way. We covered a lot of ground (literally) in the week, and it was a great training course for the Mountain Leader Assessment. It was very thorough, including Night Nav and a 2-day Expedition, and it was all great fun, despite challenging weather conditions. Thanks all to the team: Paul, Bryan, Mark and yourself.
"Huge thanks to Stuart and Brian for an enjoyable, challenging ML assessment involving varied routes through spectacular scenery. I was most impressed by your knowledge, rigour and patience, and genuinely feel I learned as much from the experience as I did from my ML training. Couldn't recommend Climb365 more, Jamie Hamilton, Scotland.
Thanks so much for last week. I enjoyed it so much, learnt loads and have once again been inspired by the mountains. Cheers for making it as relaxed as possible for an assessment! It makes a massive difference and people perform so much better when they feel comfortable. You certainly have a gift of making people feel at ease and helping people get the most from every opportunity. I will certainly recommend Climb365 to anyone and everyone Please pass on my thanks to Bob and Brian who were both fantastic instructors and made the experience really positive. And of course a big thanks to Fly for keeping us entertained and showing us the way! I look forward to using the qualification and I hope that I cross paths with climb 365 in the future. Thanks again Best wishes Sarah
Hi Stuart, I just want to say a massive thank you to you, Brian and Bob. I had a great week despite the defer. I thought the way you explained it to me was very professional, and I felt pretty good after. You're a great bloke. I will work hard over the next couple of months and be in touch soon. Thanks again.
Hi Stu, Firstly – thank you very much for a brilliant ML Course.
Assessments are always slightly nerve-racking, but you made the whole thing very laid back and put us all at ease. So…the good, the bad and the ugly!
The good – you immediately put me (and I think the others) at ease. When we were walking along you engaged us with conversation which was a brilliant way to look at how we would truly be with clients (rather than just focussing on the map and navigation). The accommodation was brilliant, having your own room at the end of the day is really nice; and it being quiet is also great.
The bad and the ugly – I honestly can't think of anything negative to say. Alex had a more formal style but was equally engaging and he was really flexible and made the best of the day.