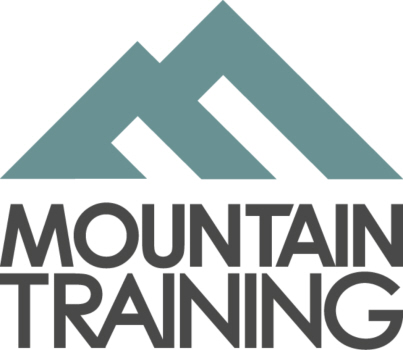 Climb365 has been a registered provider of Mountain Training courses since 2006.
We provide the Mountain Leader, Rock Climbing Instructor and the recently introduced Rock Climbing Development Instructor training and assessment courses.
In addition, Stuart works as one of a small team of regional moderators, quality-assuring and providing advice and support to other providers of Mountain Training courses.
Whilst moderating, Stuart meets a vast number of experienced providers and course directors, sharing up to date information and best practice.  Our courses reflect this level of experience, being rich in content, current best practice and are professionally delivered.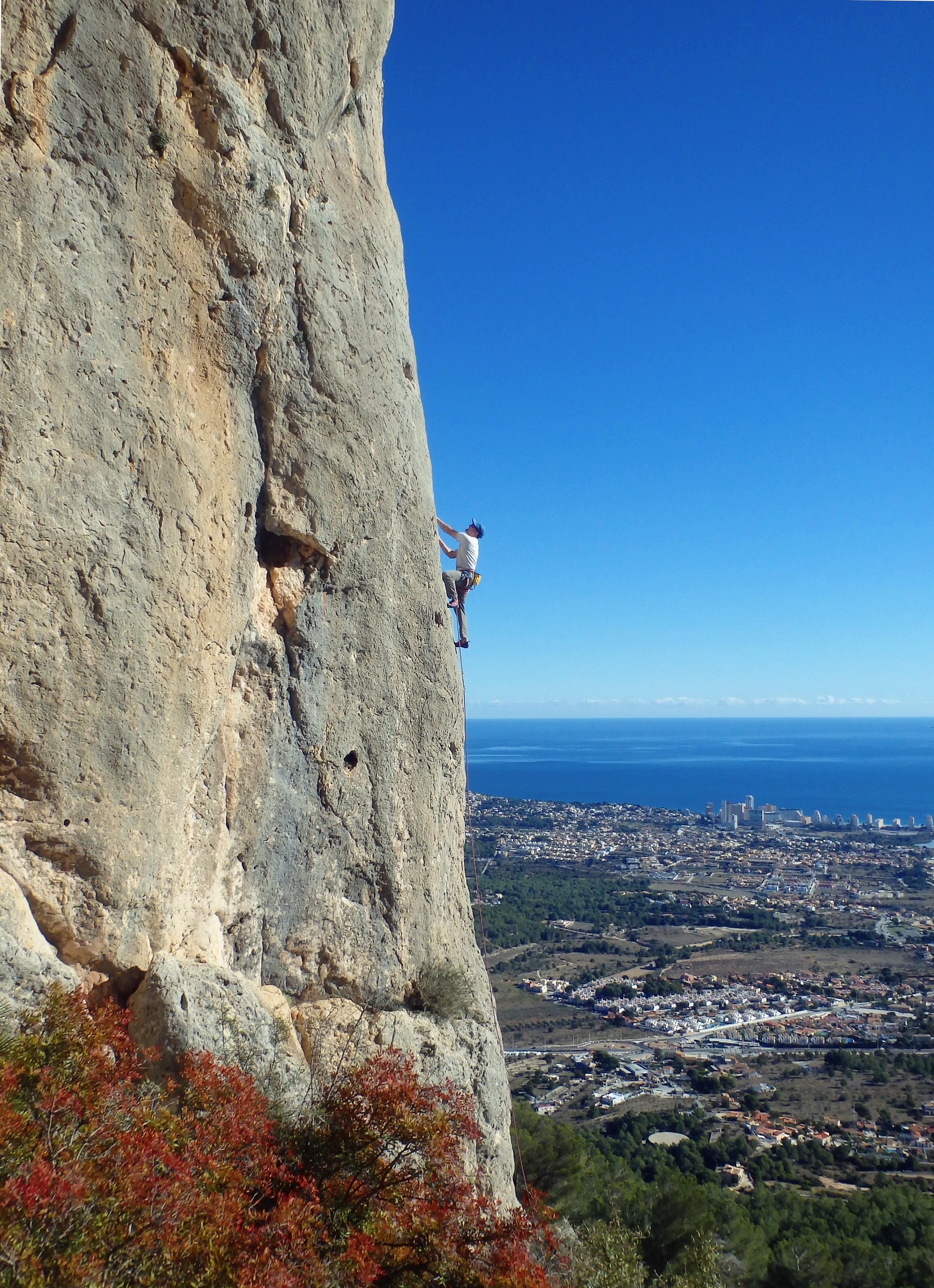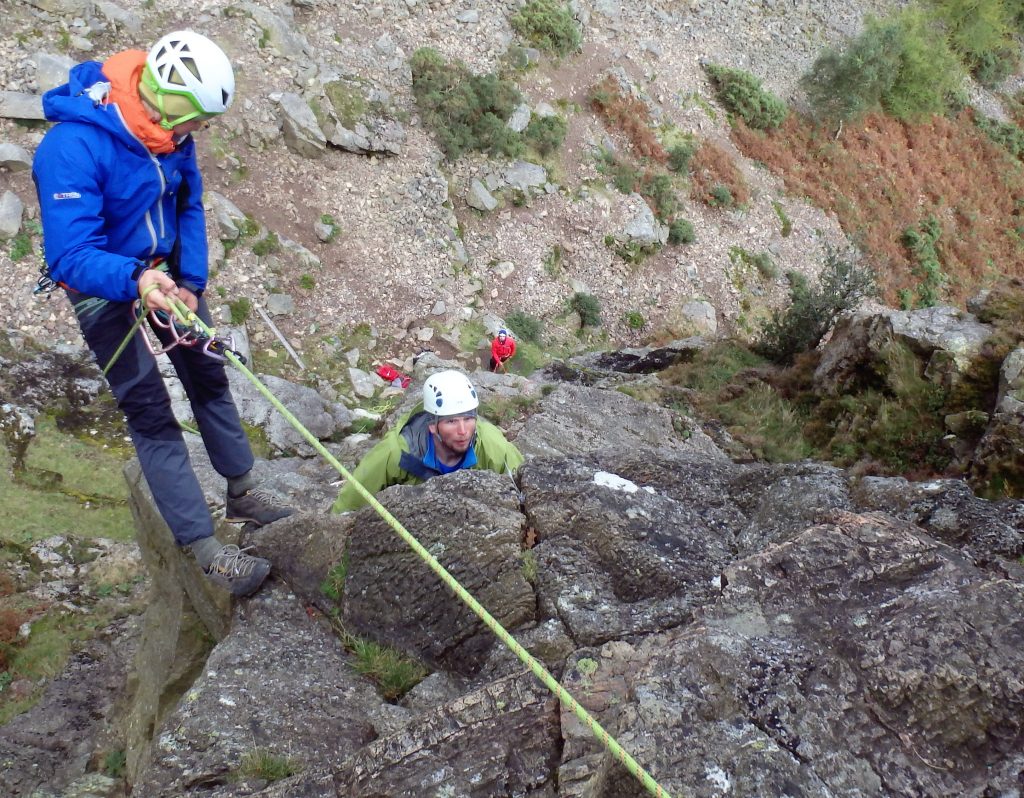 Rock Climbing Development Instructor assessment
The Rock Climbing Development Instructor qualification is for experienced instructors wishing to develop a participant's rock climbing proficiency. This development may extend to lead climbing.
A qualified Rock Climbing Development Instructor can operate on single pitch trad and sport crags, indoor and outdoor bouldering venues, climbing walls and towers.
Post training and before presenting yourself for assessment:
You must have logged a minimum of 10 rock climbing teaching days with students at a variety of outdoor venues.
You must have led a minimum of 30 single pitch routes using leader placed protection in three different climbing areas at VS 4c or above and recorded them in DLOG. You may include full multi-pitch routes using leader placed protection (up to 50% of the requirement).
You must have led a minimum of 30 sport climbs in three different climbing areas at 6a or above and recorded them in DLOG. Up to 50% of this experience can be outside the UK and Ireland.
You must have physically attended and completed (i.e. not online) a first aid course which involved at least two full days or sixteen hours of instruction and included an element of assessment.
Rock Climbing Development Instructor assessment is 3 days long.
Helpful Rock Climbing Development Instructor links
Rock Climbing Development Instructor handbook
Rock Climbing Development Instructor skills checklist
Rock Climbing Development Instructor frequently asked questions
Support for people with additional needs
Mountain Training is committed to ensuring that everyone has equal opportunity to attend our courses.
Leadership qualifications are equally open to all who can demonstrate their competency outlined in the scheme syllabus.
Please follow this link to read more info: https://www.mountain-training.org/help/resources/support-for-people-with-additional-needs
Why do your Rock Climbing Development Instructor assessment course with Climb365?
Climb365 has been a Mountain Training provider courses since 2006 and we draw on a wealth of experience.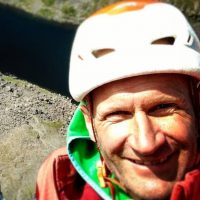 The courses will be jointly delivered by Stuart Carter and John Kettle who is a registered course director.
Stuart is also a moderator for Mountain Training and brings great depth to the course and deeper knowledge of the range of schemes available within Mountain Training.
"I did my Mountain Leader training with Stu and Bryan at Climb365 and I couldn't recommend them highly enough. Their knowledge and rapport with candidates was top class even when the weather was grim. I felt happy to be out and learning really useful skills."……. Paul Tierney (Record Wainwright holder)
John is an extreme
ly highly regarded coach and Mountain climbing Instructor and holds the Winter Mountaineering and Climbing Instructor qualification.  John is also a provider of the
UK's Coaching Awards and delivers nationally recognized CPD for coaches, and has also published a book on climbing technique.
"What John has done for my climbing in just a couple of hours has completely revolutionized the way I think about moving on rock. I jumped literally two grades overnight and I now have a far deeper understanding of what really makes a skilled climber. If I were to think about all I've spent on climbing gear over the years then I'd consider a few sessions with John to be my wisest investment. Being coached by John is like being coached by Yoda" ……. Mike sport and trad climber, on his way from 6b to 7b
We bring to the course not only a vast level of training and coaching experience but we also run many actual sessions for real climbers, both new to lead climbing or progressing through the grades.
As a result of this, we deliver courses that are practical, simple and give you effective skills to develop your rock climbing sessions.
We have spent a lot of time analysing best practice and strive to for excellence throughout our courses.
We aim to deliver courses in a clear and thought-through style, that is progressive and structured and yet flexible enough to allow discussion and new ideas. We understand that candidates have different learning styles and we aim to deliver our courses to reflect this.
Accommodation
We run the Rock Climbing Development Instructor courses as non-residential. That way we can meet candidates at the crag and spend more time at the venue.
We do have a friendly dog on our courses called "fly", if you do not like dog's please let us know and we won't bring him along.
Rock Climbing Development Instructor assessment course outline
The course will be delivered over 3 days and in an ideal world, we will run the program as below, of course, we might vary the plan to make the best of the weather and will tailor the course to ensure the syllabus is covered.
We will start the course at 9 am and will arrange a meeting place depending on the weather.
Day1: Sport climbing
Personal skills am/teaching skills pm. Climbing grade 6a or above routes. Instructing and coaching fellow candidates. This will be outside at a sport venue.
Day 2: Trad rock climbing
Personal skills day. Leading to inspire. Environmental awareness/crag impact. Climbing at or above VS grade routes.
Day 3: Teaching skills day
A day teaching, instructing and coaching real clients on trad routes, on a 1:2 max ratio. If appropriate, having clients leading trad routes.
We will arrange mock Students for you to meet and plan a day for.
2021
Wednesday 7th to Friday 9th July
Wednesday 25th to Friday 27th August
Monday 15th to Wednesday 17th November
Rock Climbing Development Instructor training course cost £375
How to book
We use world pay to make things safe and as easy as possible for you.
Once you have booked online, you will receive a confirmation email for your booking with all the arrangements for your course.
If you would like to email or chat please don't hesitate to get in touch.
£375.00Read more
Course notes
Further info to follow: